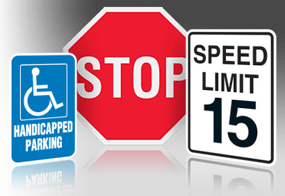 Figuring out what regulatory signs you need for your property can get confusing. Between city and state ordinances and the Americans with Disabilities Act (ADA), there is a lot to keep track of.
Fortunately, the compliance professionals at The Sign Studio can assist you in wading through the many requirements for safety, ADA compliant, and traffic control signs as well as directional signs that help you identify entrances, crosswalks, exits, parking spots, and danger zones. Here are our most requested regulatory markers:
Stop Signs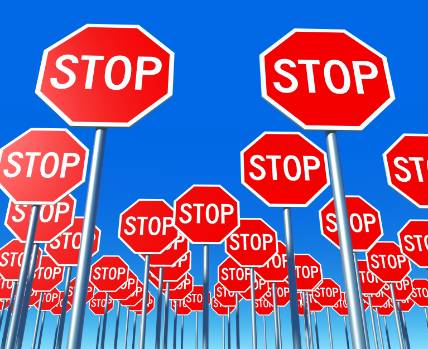 With top quality stop signs, you will make your parking lots and roads a safer place. Our stop signs help you meet area ordinances and streamline traffic flow to improve the organization and safety of the areas surrounding your campus, site, or building. We have custom stop sign options or you can choose from our selection of standard signage that is indistinguishable from those used throughout the city. These aluminum composite panels are designed to last.
No Parking Signs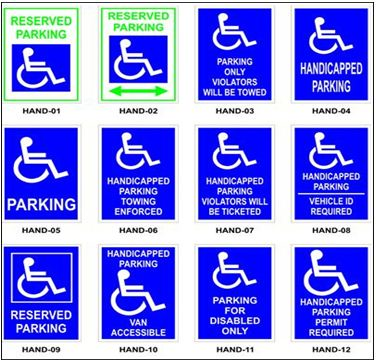 If there was a fire in your building, would firefighters and other emergency personnel be able to access it easily? If not, you could have some major problems on your hands. With "No Parking" and "Fire Lane" signs, you can properly denote areas where visitors and employees cannot park in order to allow rescue workers to enter your facilities. "No Parking" signs are also a must in various areas of your property to facilitate the smooth flow of deliveries and other traffic.
Speed Limit Signs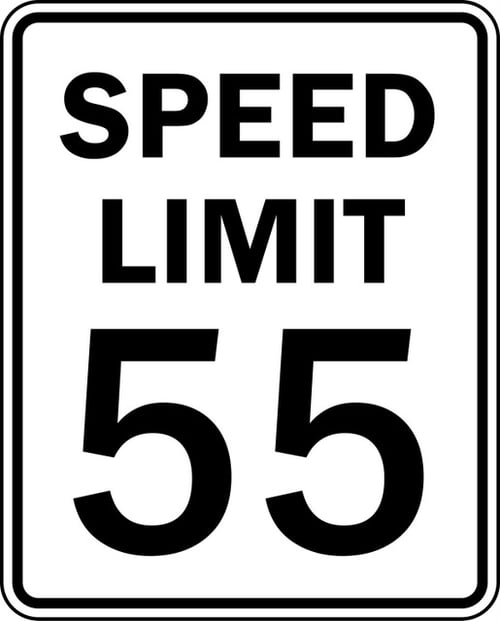 Though privately posted speed limits are hard to enforce, they still go a long way in getting drivers to slow down and protecting your company's most valuable assets: your workers. We can create speed limit signs to match your branding and to match your surroundings. We can also put whatever speed limit you want on your markers, including fractions, which are a great way to really grab motorists' attention.
Parking Lot Signs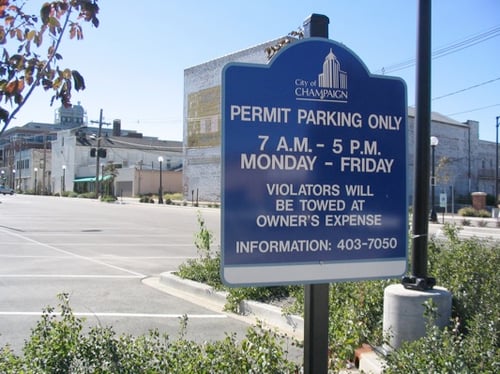 You cannot afford to pass on parking lot signs. As a shopper, nothing is more frustrating than arriving at a storefront and finding that there are no parking spots. With the appropriate parking lot signs, you can reserve spots for your customers. You can also show which spots are for employees only.
Most facilities are required to have clearly labelled handicapped parking that allows for easy access to your building. We produce UV protected, fade resistant markers that can be customized to meet your needs. In order to tow vehicles that are parked illegally on your property, you must have signs warning visitors of this possibility as well as listing the towing company that will take the vehicles. We have you covered here too.
These are just some of our offerings. If you are unsure about what markers you may need for your property, do not hesitate to contact us for a site survey!
Areas We Serve
From our headquarters in beautiful Burbank, California, The Sign Studio is proud to design, fabricate, install, and maintain signs for the Pasadena, Los Angeles, Hollywood, and Glendale areas. If you are interested in regulatory signs for your property, contact our friendly professionals today for a free consultation and quote.
If you have any questions or need assistance with anything, please give us a call at The Sign Studio - (818) 843-9200 or send us an email at info@signstudiola.com; or click below for a free online quote!