Graphic Design in the Sign & Banner World | Los Angeles Sign Company
For many years, signs have played a major role in promoting business brands, so because signs are important tools of communicating your presence, it pays to have properly installed signs. Signage and graphic design are old concepts, but they continue to evolve to meet the needs of businesses and customers. By finding the right sign, you can be assured of getting your business ideals being turned into stunning and high-impact signs that can generate the desired results. So what makes a sign effective? A powerful sign should have good color, readable, legible, visible, and noticeable. Experts say that advertisements with photos or images have a 300% greater recall than advertisement without images.
Visibility: The sign and the message should be visible from a distance. Additionally, the signs should be unique from the settings within which they have been installed. Light colored letters and a dark background can help enhance visibility of small signs. This helps magnify the sign, hence making it easier for the audience to read.
Readability: It is necessary to make your signs readable—and this can be done by choosing a good design for individual letters. For example, yellow letters on a black background are the simplest color combinations that can be read easily. You need to contact your sign expert to help you choose the right color combinations.
Noticeable: The ease with which your signs can be noticed can influence the decision of an undecided audience. You should draw the attention of your audience by amending the color, shape and size of the sign as frequently as possible.
Legibility: The typestyles that you choose speak a lot to your audience. By selecting the right styles, font size and spacing, you will help your readers distinguish your words by making the ads legible.
Color Graphics and Digital Graphics
Full-color images are undoubtedly powerful, as they can capture the attention of the reader, instantly bringing them onboard. Full-color graphics is considered a major advancement in visual technology. According to image consultants, full-color graphics are powerful statements of your firm's market leadership. Businesses that have embraced this technology have been able to leverage its elements to generate even more public interest and drive traffic to their stores. Full-color graphics has the capacity to:
Improve your professional image and assert the credibility of the organization.

Enhance brand awareness and stress the need for the customers to associate with the brand, thereby creating brand loyalty.

Create a significant difference between your brand and the rest of the players in the market.
We come across thousands of marketing messages every day, but the truth is only a few ads create a sustainable impact. With the right full-color graphics, you can make your marketing message pull through in a big way and help your business earn dividends in terms of increases sales. There are numerous application areas for signs and they include:
Posters
Exhibits at tradeshows and displays
Point-of-sale signs
Vehicle graphics
Building signs
Traffic signs
Dynamic digital signs
Types of Color Displays
A notable challenge of full-color digital printing is the fact that it is difficult to ensure that all colors meet your expectations, which is why color display technology comes in handy. Your sign experts at The Sign Studio will ensure that all your signs have the right colors that can grab your customers.
The easiest and most cost-effective way of making your signs appeal to your customers is by allowing experts in sign creation to work on your upcoming sign project. At The Sign Studio, we add value to your ads ensuring that your graphics bring your marketing campaigns to fruition.
For further information please give us a call at The Sign Studio (818) 843-9200 or send us an e-mail at (818) 843-9200.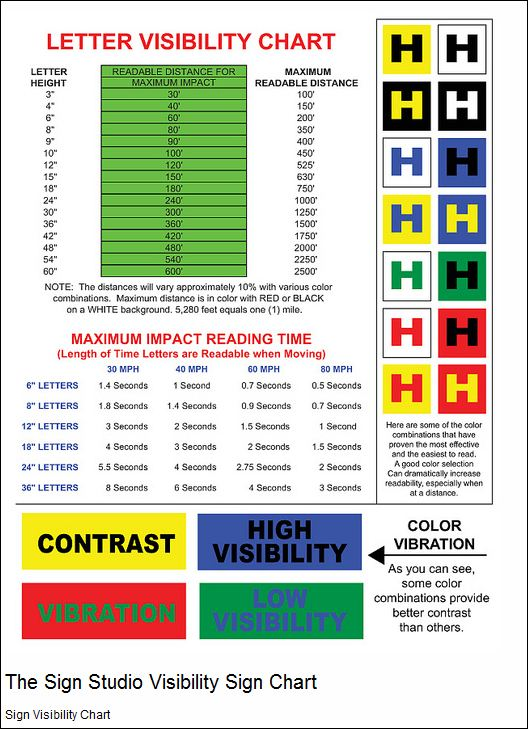 Graphic Design in the Sign & Banner World | Los Angeles Sign Company