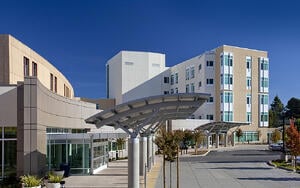 With the passage of the Americans with Disabilities Act (ADA), medical clinics are required by law to have appropriate signage that people of all abilities can utilize. The ADA lays out the mandatory signs, the choice of colors, proper mounting heights and locations, and the level of contrast. The Sign Studio specializes in ADA signs for medical facilities. Los Angeles building managers come to us for help determining what markers they need along with how to integrate their compliant signage into their already existing setup.
ADA Compliant Signs for Medical Offices
Visitors and patients alike need to be able to rely on your ADA signs. Los Angeles residents who are differently abled want to navigate your building independently. Plus, these markers greatly reduce the amount of time needed to evacuate your facilities in the case of an emergency. Outdoor and indoor safety is greatly enhanced with ADA signs. To help you take advantage of all of these benefits and more, we have developed a list of five markers your complex should have:
1. Interior Wayfinding
Where are your elevators? Do some elevators only go to certain floors? What about the bathrooms? With the right signage, you will ensure visitors to your building do not get frustrated trying to access amenities. Plus, they will be able to quickly find the departments and suites they are looking to visit.
2. Parking
Make certain visitors to your complex have an easy time finding the parking spots that are reserved for disabled passengers or motorists and that they are able to navigate your lot with the appropriate parking signs.
3. Room Information
You need the right ADA signs to label rooms, spaces, and suites that serve a permanent function. This might include the various doctor's offices set up throughout the building or the lab where patients need to go to have blood drawn.
4. Safety Zones
If an evacuation occurs on the floor they are visiting, disabled patients can be kept safe and in contact with rescue personnel with areas of rescue assistance. A patient in a wheelchair should be able to easily access these clearly marked areas. Rescue personnel can then locate those who are unable to use the stairs on their own during a fire or power outage.
5. Exterior Wayfinding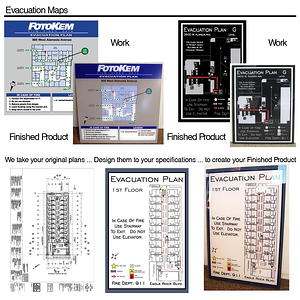 Medical facilities typically have several exits, entrances, and areas that are for authorized personnel only. Patients must have a clear way of knowing which entrance to use. ADA signs mounted near doors showcase the names of the departments located within the complex, the fact that the door is a public entrance, and the name of the building.
Due to the nature of the services they provide, healthcare facilities are much more likely to face repercussions, such as complaints, fines, and loss of business, if they are not ADA compliant. Do not worry if this all sounds confusing. When you contact The Sign Studio, we can supply you with a Certified Access Specialist who will walk you through the signage requirements for your building.
Are you ready to get started? Contact us today for a free consultation and quote.