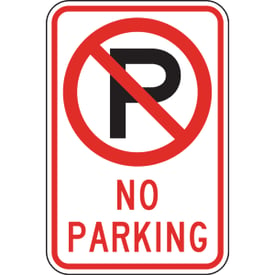 The City of Burbank typically makes the parking laws in the area. However, the owner of a property can designate parking restrictions, such as "no parking" areas, on their own property. They just need to keep in mind Americans with Disabilities Act (ADA) regulations for accessibility. The best way to communicate the parking restrictions on your property is with easy to read signage. Fortunately, The Sign Studio is the top supplier of parking signs for Burbank, CA.
Types of Parking Signs
From parking lot and handicapped parking to timed parking and no parking signs and everything else, we carry a broad range of markers that are made from industrial strength materials and are ready for simple surface mounting or posting. Here are some of our most requested parking signs:
No Parking – No Parking signs are a must for general parking control. These include required permits, tow zones, bike lanes, violation notices, and more. In fact, if you want to be able to tow vehicles off of your property, you need to have signs warning motorists that they cannot park there. You also usually have to include the name of the towing company. We can help with this.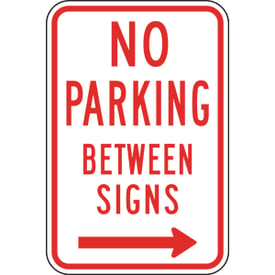 Accessible Parking – Handicapped accessibility and parking signs are not only helpful, but they are also required by law in many circumstances. We have the classic, universal handicapped signs along with the newer, more active symbols. You can also list potential fines for violators, van lift accessibility, and refueling services for customers with disabilities.
Directional Signs – Directional parking lot signs point the way to where guests can and cannot park. We have arrows that can show the way to exits, entrances, visitor parking, reserved parking, and so on. Our standard arrows point in all directions, or we can custom design directional signs to fit your parking lot.
Alternative Fuel Vehicle Parking – Hybrid and electric cars are the wave of the future. Many forward-thinking businesses already offer charging stations for these vehicles. The best way to make it known that you offer electric charging stations is with reserved parking signs.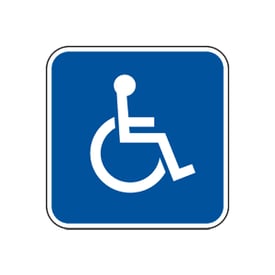 Limited Time Parking – Do you offer spots for quick pick-ups or drop-offs? Make it known with "10 Minute Parking" signs. Or, do you prefer not to have people park in certain areas between certain hours? Signs can also alert visitors of these restrictions. Our markers are available in an array of materials and many include customizable time ranges to allow you to set exact parking time limits.
Ready for Parking Signs?
This is just a brief overview of what we have to offer. We can create parking signs featuring your custom message. Or, we can incorporate your business's branding to add a level of authority to your markers while also helping to boost your brand awareness. We can also provide you with all you need to install your signs, or we can do it for you.
If you are ready to improve parking on your property and want to make it safer for visitors, contact friendly professionals at The Sign Studio today for a free consultation on parking signs for Burbank, CA.