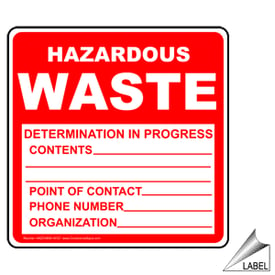 According to the Bureau of Labor Statistics, in 2012, 340 private industry workers died from exposure to harmful environments or substances. To reduce potential liability for your business and to create a safer workplace, The Sign Studio provides a long list of chemical safety signs for Burbank, CA. Read on to learn about what options we can supply for your organization.
Types of Chemical Safety Signs
From gas cylinders and fuel to biohazards and glass liners and everything else, we offer a wide array of simple to understand markers that remind workers of proper safety procedures and other information. Here are some of our most requested solutions:
General Chemical Signs – We offer a wide assortment of ANSI, OSHA, and other custom and popular warning and safety labels and signs related to chemical dangers. This includes "Renovation Work Contains Lead: Do Not Enter Work Area," "Safety First: Lithium Battery Waste," "Industrial Waste Only," and a variety of other markers.
Prop. 65 Markers – California's Proposition 65 requires businesses to label areas that contain chemicals that are known by the state to cause birth defects, cancer, or other harm. A lot of times you can satisfy the requirements of Prop. 65 with just a sign.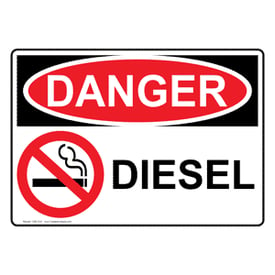 Fuel, Diesel, and Gas – One of the most commonly encountered chemical hazards is fuel. Help keep guests and workers safe with the use of fuel hazard labels wherever you have diesel or gasoline fuels. We offer markers covering every sort of fuel from kerosene to ultra-low sulfur non-highway diesel fuel.
Flammables and Explosives – An explosion on your premises can be devastating to your company. You can minimize the chance for disaster with affordable signage. These markers include "Warning: Explosive Material Authorized Personnel Only," "Explosives: Keep Fire Away," "Flammable: No Smoking," and many other solutions.
Food and Drink Hazards – Use these labels and signs for areas where there are contamination hazards, food and drinks are prohibited, to provide hand washing information, where there is untreated water, and more.
MSDS, SDS, and Right to Know – To direct employees to review chemical hazard information and identify SDS document stations use MSDS, hazard communications, Right to Know, and SDS signs. These can be ceiling mounted, flush mounted, or mounted projecting from the wall.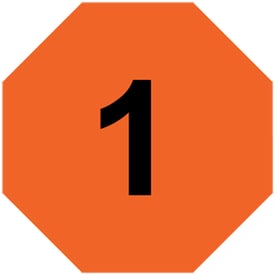 DoD Fire Division Signs – Warn of dangers associated with DoD-titled explosives and ammunitions with 6055.9 fire safety signs and labels. If an emergency were to ever occur on your property, these durable fire safety markers will help protect firefighters and workers from the risks posed by these materials.
These are just some of the options we have available. In addition to the standard alternatives, we can create custom markers that specifically suit your needs. For instance, we can incorporate your company name, colors, and fonts into your signs to lend them a higher degree of authority. This also will increase your brand recognition while keeping people safe.
Are you in need of chemical safety signs for Burbank, CA? If so, contact the friendly professionals at The Sign Studio today for a free quote.