There are several sizes, styles, and types of trophies and awards to fit any budget. From small, inexpensive plaques to large crystal trophies to the least expensive engraved dog tags, bag tags, and medals, our trophy division carries it all. If you are in need of awards or trophies for your upcoming event, check out these options available from The Trophy Studio in Los Angeles.
Varieties of Trophies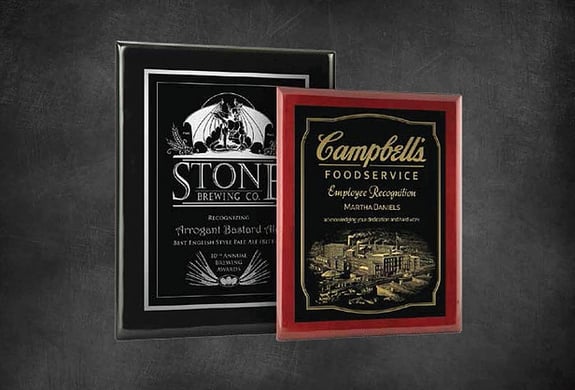 We have a broad range of trophy solutions to pick from. Whatever your needs may be, we have options that will meet and exceed them. Here's a look at what type of trophy styles are available in Los Angeles:
Plaques – Plaques are an excellent choice for showing recognition whether you hand them out as awards or install them throughout your venue. Your park, nonprofit, or museum can show appreciation for sponsors and donors by installing plaques.
Acrylic – Acrylic is incredibly versatile, which allows us to make some amazing trophies. Plus, these awards are typically more affordable than their glass and crystal counterparts. Yet, they are still visually indistinguishable from these other alternatives.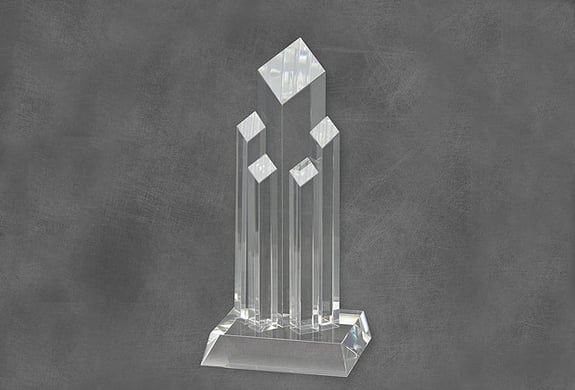 Awards – Our awards come in an array of sizes and shapes. Most of them have a high gloss black or rosewood monument base with an elegant metal statuette mounted on top, but we also have a wide selection of other styles.
Glass – Our glass trophies come in numerous shapes, including star, flame, sail, diamond, column, and many more. There are also several sizes from small 5" by 3" pieces to ones that are 15" by 7" and beyond.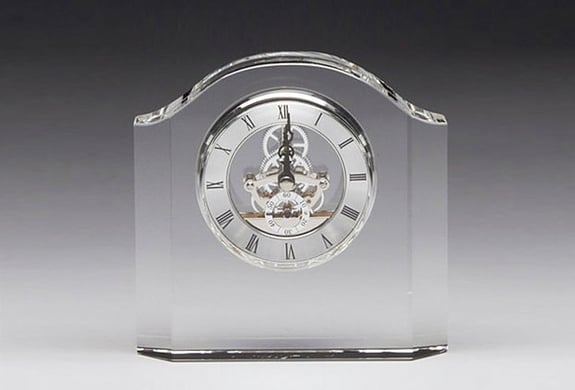 Clocks – Earning an award that you can show off is great and all, but eventually as years go by, recipients will be tempted to use their desk or wall space for other purposes. However, when the award is functional, it will be useful for many years to come. This is why we offer clock trophies made of rosewood or crystal.
Crystal – When only the best will do, you have to go with crystal. We deliver each of our crystal awards in a sophisticated lined presentation box. One of the most requested crystal trophies is the Eclipse. It comes in three different sizes and colors: blue, black, and amber.
Let The Trophy Studio Customize Your Piece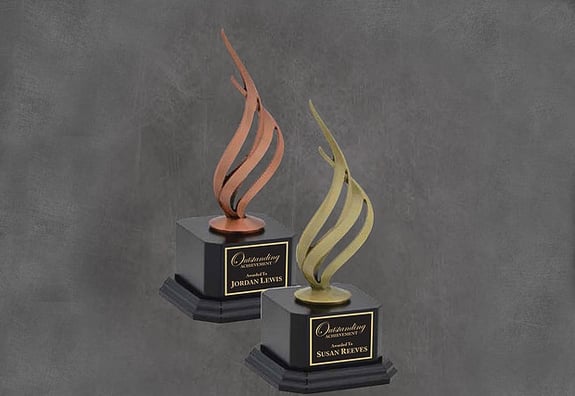 If there is a custom award, trophy, or other signage type that you need, the full-time staff at The Trophy Studio can design, manufacture, and complete it for you. For a nominal charge, we will engrave all of the above trophy styles. In fact, our state of the art laser engraving techniques and equipment can engrave just about anything, including wine boxes, flag cases, flasks, and much more.
At The Trophy Studio, we do not believe in one size fits all solutions. We let our customers' needs guide our products, craftsmanship, quality, and service. This has earned us a large clientele that includes professionals, government offices, associations, educational institutions, businesses, and more.
If you are in need of the best trophies in Los Angeles, contact our trophy division today for a free consultation.