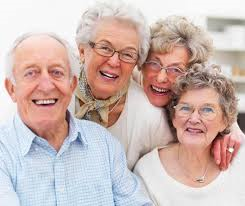 The age makeup of the United States population is experiencing a major shift. Americans are living longer than ever before with new technologies and improved healthcare. In fact, twenty percent of our nation's citizens will be over the age of 64 by 2030 according to the U.S. Census Bureau. To reflect the needs of our older population, marketers would be wise to begin tailoring digital and printed signage to this demographic. You can make certain that important content is being effectively and carefully communicated by enhancing visual messages.
Older Adults Have Specific Visual Needs
The ability for light to reach the eye is reduced by as much as 75 percent by the time people reach the age of 60. This leads to colors appearing less distinct and dimmer. For more strategic signage, marketing geared toward seniors should consider this and other health factors.
When advertising to older adults, changes like less visual clutter, larger fonts for signs, typefaces for poor eyesight, color combinations for simplified reading, and low glare, high contrast designs can make all the difference. To best serve an aging population, we will show you how to create signs that cater to older customers in Los Angeles in the sections below.
Typefaces for Poor Eyesight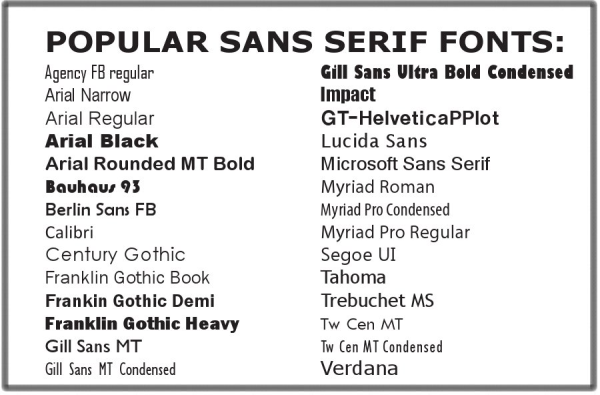 Consider sans serif typefaces for your signage fonts. These are the most readable for people with poor eyesight, since they have consistent stroke widths and larger heights. In addition, sign fonts should contrast clearly against the background and be bold. For typefaces in signage systems, both width and height ratio guidelines are set out in the Americans with Disabilities Act (ADA). This is why you need ADA signs for older customers in Los Angeles.
When selecting a font for aging eyes, consider including the following text properties:
More distinct forms for each character, such as the tails you see on j and t
Consistent stroke widths
For certain letterforms, extended horizontal strokes, including the crossbar on the letter t
Wider horizontal proportions
Open counterforms
Color Combinations for Simplified Reading
Designers should consider the effects of colors on both mood and vision when creating signage for seniors. Colors appear grayer as people age, since the lens of the eye becomes more yellow and hardens. This makes it hard for them to distinguish green from yellow and
purple from blue. It is more difficult to perceive color contrasts, so using a color wheel will aid in finding the high contrast combinations.
Keep It Simple
People over the age of 65 will have a harder time of comprehending or even seeing advertisements with a lot of words. You will be much more effective in communicating to seniors with a simpler sign. For text, use plain backgrounds. And, since pictures are viewed more easily and quickly than copy, consider using graphics in the place of words.
At The Sign Studio, we have extensive experience making ADA signs and signs that cater to older adults. Contact us today for a free consultation on how we can make your business friendlier to seniors.