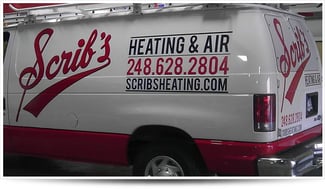 For the most part, very few people have heard of the term "parketing." According to the Urban Dictionary, this is a shady way to get out of future parking tickets by using old tickets to make it look like you already got a citation. Others think of flooring when they hear of "parketing." Now that we have given you these definitions, forget them! Today, we are using "parketing" to refer to marketing while parking your vehicle in a busy area.
You turn your work truck into a mobile billboard when you install vinyl vehicle graphics in Burbank, CA. In addition, you can get your graphics to work for you around the clock if you know what you are doing. To make sure your target audience regularly sees your advertising message, it is crucial that you park in an easy to see area that they pass each day. Learn more about how vehicle graphics can boost your sales below.
Use Your Business Connections
It is only natural for business owners in an area to form friendships. If you are friendly with entrepreneurs in the area who have venues in high traffic areas, you should consider making a deal with them to park your wrapped work truck in front of their venue. When you do this, consumers will see your message as they stop by a favorite lunch spot, gas station, or other organization.
Work around Lease Agreement Restrictions
Lease agreements typically feature rules about what you can and cannot use for signage. But, one clever way to work around these terms is to have a large billboard on wheels. This is especially important when your facility does not have a monument sign to brand to clients and display your whereabouts.
By strategically parking in a location that is not blocked by other cars and is easy to see from the street, you will make a great first impression for your enterprise. One great spot is right by the entrance to your parking lot. When you do this, consumers will be more likely to know who and where you are when they are in need of your services or goods.
Kiss Ad Fees Goodbye
You can market your business 24 hours a day, seven days a week for up to six years without any additional costs when you get vehicle graphics in Burbank, CA. You would have to keep spending hundreds to thousands of dollars each month to get that sort of exposure with traditional media advertisements.
Stop Missing Opportunities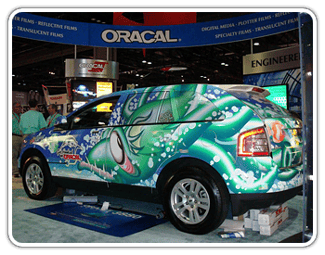 If you usually park your business vehicles in dark garages or remote lots, you are missing an important chance to build your brand. You essentially have nothing to lose by doing this, since the worst that can happen is that you get more leads. And, who doesn't want those? Other than the initial investment of the wrap, you can generate these leads without any extra expenses. To put this into perspective, you can wrap your fleet for less than it would cost to pay a part time employee minimum wage.
Interested in using your parked truck, van, or car to market your company? Contact The Sign Studio today!