SIGNAGE DESIGN AND SPECIFICATION

Whether your project involves signage, wayfinding, branding or a combination of these disciplines, it is important that the design and documentation be taken seriously. Our goal is to design and document a solution that will best fit our client's brief. Research and in-depth analysis will ensure success throughout this phase.
Signage Design
The Sign Studio's design process always commences with a detailed briefing session to understand the needs of the client. Our designers then commence research and based on the findings, sketches and initial design concepts are prepared. From these initial designs, a final concept is worked towards by working closely with the client.
Signage Prototyping
Prototyping can then be produced that enable the client to visualize, touch and feel the finalized concepts. It confirms if the designs are practical and suitable for the built environment in which they will be placed.
Signage Specification and Documentation
Once the prototypes have been approved, the documentation process can begin. The final sign design concepts will be developed into detailed 2D and/or 3D drawings including specifications. Specifications usually include, but are not limited to: dimensions, materials, finishes, visuals, site plans or in mockups and shop drawings, and assembly detail, etc.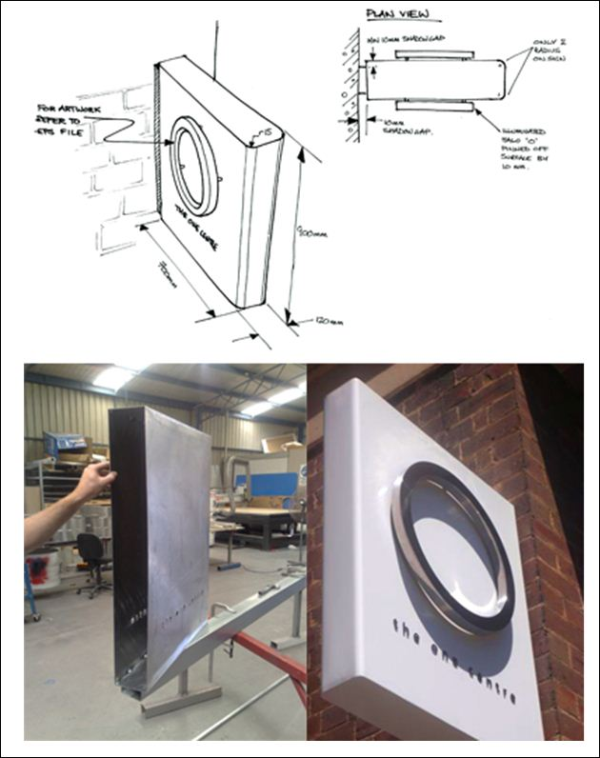 If you have any questions or need further information, please give us a call at (818) 843-9200 or visit our website at www.signstudiola.com – You can also reach us by e-mail at info@signstudiola.com.