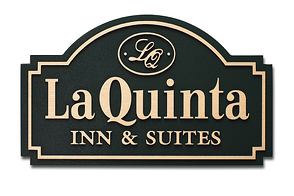 Few people realize that they can get custom metal plaques from a commercial sign company. Yet, The Sign Studio has been offering Gemini metal plaques for many years now. These plaques are what we use when businesses come to us for long lasting metal plaques for ADA signs in CA. What are the benefits to using Gemini metal plaques for your ADA signs? This blog will answer this question and more.
Why Gemini Metal Plaques?
Gemini Incorporated manufactures all of the metal plaques that we offer, and we customize the plaques to meet your requirements. Gemini has been a world renowned name in the signage industry for over 50 years. Plus, for two decades, they have been producing high quality metal plaques that have become the standard in the recognition, sign, and award industries. You are sure to be impressed by the array of options for ADA signage that Gemini offers.
ADA Compliance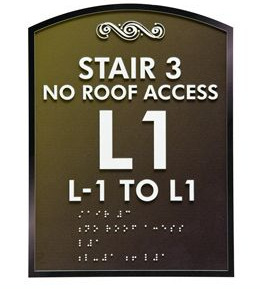 When the Americans with Disabilities Act (ADA) became law in 1993, business owners had a lot of questions about compliance. Whether you are requesting custom designed pieces that seamlessly blend into your office or if you are just ordering standard plaques, our design team in conjunction with the quality control and manufacturing standards at Gemini will make certain that your ADA markers and signage are in compliance. Your imagination is the only limiting factor when choosing the design, shape, and color of your ADA plaques.
You will not just be up to code when you choose our ADA compliant signage. You will also aid in reducing the difficulties for disabled individuals trying to make their way through everyday situations on their own. Plus, we do not just want to make ADA signage more user friendly for those with disabilities. We want to make it better for everyone.
Features of Metal Plaques
As mentioned above, we can customize Gemini metal plaques for ADA signs in CA to be exactly how you want them. All of the plaques are made from one piece all metal construction. This means that the braille, design elements or emblem, and copy are all part of the body of the plaque. Consequently, they will never crack, chip, or have missing lettering or braille indicia.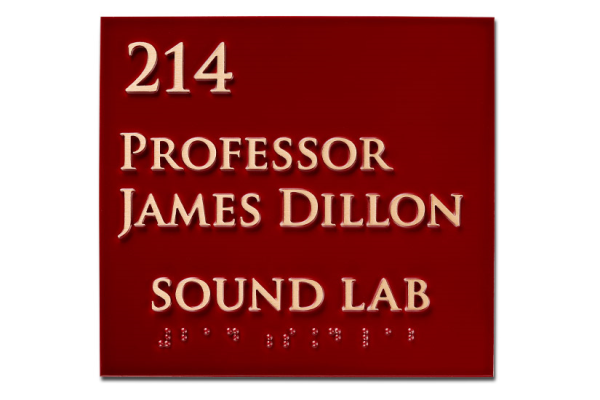 To deliver a plaque that is completely customized for your application, we combine our full color, high resolution printing with top quality plaques. Through our cutting edge printing processes, we can achieve up to 1200 dpi resolution. The quality of the image provided for reproduction is the only limitation on design for the plaques. Plus, we make sure there is a sufficient contrast between lettering and the background to meet ADA regulations.
Your ADA signs will also be protected by a vandal resistant powdercoat finish whether you choose a metal finish, single color, or full color plaque. In addition, your plaques will be protected from most wear and tear found in various environments.
ADA requirements are strict in California. ADA metal plaques provide an affordable, long lasting way to comply. Contact The Sign Studio today for a free consultation.