The Americans with Disabilities Act (ADA) ensures that people with disabilities can access buildings by requiring signs that have tactile letters, braille, and high contrast for maximum readability. There are about two and a half million legally blind Americans and millions more who have vision problems. But, many local business owners are left asking themselves, "Where do I need to install ADA signs in Los Angeles?" This guide should help you remember the places you may not have thought about.
1. In Stairwells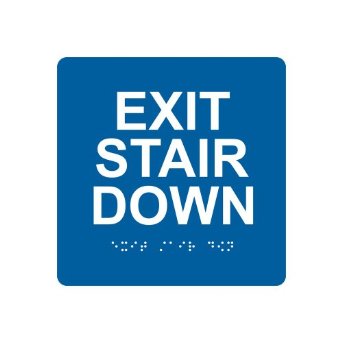 Each door inside of a stairwell is required to have a tactile sign. These signs should identify the stair level, exit level, and floor level. These signs must be a certain size according to local fire codes. We can help you choose signage that is appropriate for where you are located.
2. Permanent Spaces and Rooms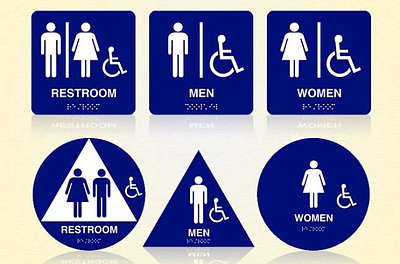 Interior spaces or rooms where a marker is not likely to change over time are required to have labels, names, or designations. This includes interior signs labeling floor and room letters or numbers, room names, and restrooms. For pictograms provided to identify a permanent space, there must also be tactile text descriptors. The key thing to remember is that this applies to rooms that are not likely to change. For rooms whose functions change from one year to the next, ADA signs are not required. However, it is still good to label these rooms because it is the right thing to do.
3. Areas of Rescue Assistance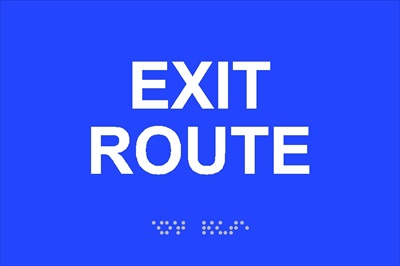 If you have a multiple story building, it can be difficult for some people with mobility issues to exit in the event of an emergency. For this reason, you should have designated areas of rescue assistance on each upper floor. Those persons in wheelchairs can then head to these areas and rescue personnel will know where to go immediately upon arriving at your building.
4. By the Elevator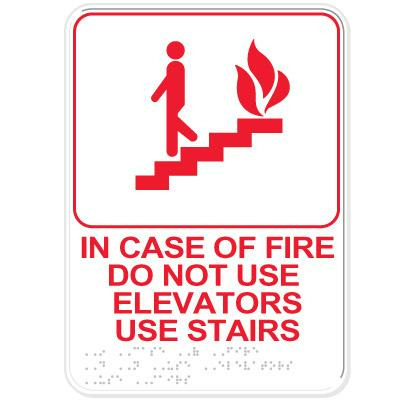 It is generally quite easy for people with disabilities to find the elevator. However, as a permanent fixture in your building, you need to label it. In addition, this is a good spot to have a directory sign for people of all abilities as well as a sign outlining the evacuation routes.
These are just some of the places business owners forget about. The Sign Studio can help ensure your facility has all of the necessary ADA compliant signs. Los Angeles property managers come to us for both custom and standard ADA signs that are up to code. Navigating all of the regulations can be confusing. That is why we work with a Certified Access Specialist who can do a thorough site evaluation and determine what signs you need to be in compliance.
Once we know what signage you need, we work with you and your budget to produce the perfect solution for your purposes. For those clients who have a little bit more money to work with, we strongly recommend including your company logo and colors on all of your ADA signs to help build your brand.
Interested in learning more about what we can do for you? Contact us today for a free consultation and quote!