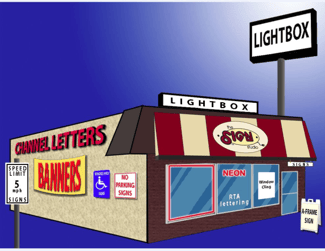 The very first impression that prospective clients who are unfamiliar with your enterprise get as they travel down the road comes from your exterior signage. This can literally be the difference between death and success for your company. Leading up to that moment, they do not know what your business can do for them. How you choose to design your exterior signs for Glendale, CA will either cause these consumers to gloss over your organization without a second thought or reel them in to learn more.
For many specialized businesses, shoppers may not need your products or services right now, but if you have a memorable sign, they will think of you when they do need your specific specialty. This will help them call on you or look you up online when they need your help. Do we have you convinced? If so, read on to learn some exterior signage tips for Glendale, CA.
Keep an Eye on Your Colors
To ensure that specific parts of your signage stick out easily, such as your business's name, high contrast colors should be included into the design. A bright yellow on top of a deep purple works just as well as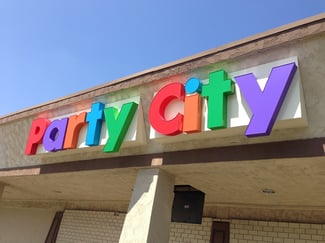 black letters on a white background. Though colors are helpful for getting noticed, you do not necessarily need an entire rainbow. Just a good juxtaposition. We recommend a contrast of at least 70 percent.
Go Big or Go Home
Please stay here. You do not actually have to go home, but we do suggest you go big with your signage. When you are driving down the street, you are unlikely to read signs with tiny typefaces. To make it simple for people of all abilities to decipher your markers use larger fonts and letters. We can make specific recommendations for your enterprise when we perform a site survey.
Build Brand Awareness
You want your target demographics to be able to recognize your business with just a glance at your exterior signage. This means keeping the color scheme, font, and logo shape consistent across your marketing materials, including business cards, your website, television ads, and anything else that represents your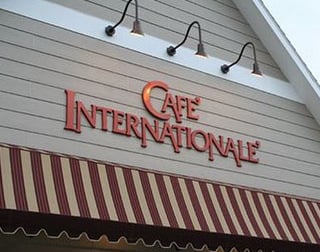 organization. You will confuse shoppers if you make your sign vastly different from, say, your website. People will not know if they have found the right place.
Say More with Less
Your exterior sign does not need to feature your entire mission statement. Even including a short slogan or motto could distract from the vital information you want potential clients to see: your name. Instead, let your graphics do the talking for you and allow your name to take center stage.
Do you want help incorporating all of these tips into a winning sign that will attract new clients? The Sign Studio can help! We will listen to your vision and perform a site survey during a free initial consultation. Based on this, we will come up with recommendations that fit your goals and budget. Are you ready to get started? Contact us today!