Almost every work atmosphere has industrial hazards. You can help keep visitors to your building as well as employees safe by utilizing simple to understand hazard warning signs. At The Sign Studio, we pride ourselves on having a comprehensive selection of industrial and hazard safety signs for Los Angeles. In this entry, we will cover some of our most popular markers.
Construction Signs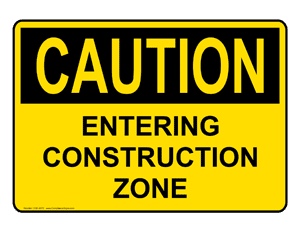 There are a broad range of construction situations that call for safety labels and signs. These include lead hazards, buried gas lines and cables, PPE reminders and hazard warnings, and truss demolition, renovation, and construction.
Hazardous Waste Labels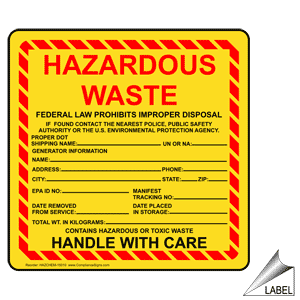 All of the hazardous waste labels we offer are printed on glossy vinyl. They are then covered with a clear layer of polyvinyl chloride (PVC) to make them chemical, UV, and scratch resistant. With the permanent adhesive, they are simple to peel and stick yourself, or we can install the signage for you. Both individual labels and economical multi-packs are available.
Wet Floor Stands and Cones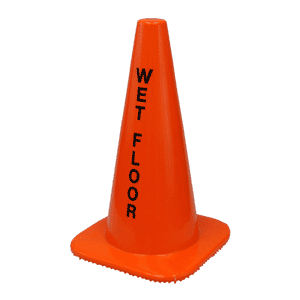 If you do not identify potential slip and fall hazards in your workplace, you are leaving yourself open to worker's comp claims or lawsuits. To identify spills, recently mopped areas, and other wet floor hazards throughout your building, use folding floor signs, stackable cones, and more. An ounce of prevention is worth thousands of dollars in legal fees.
Days without Injury Signs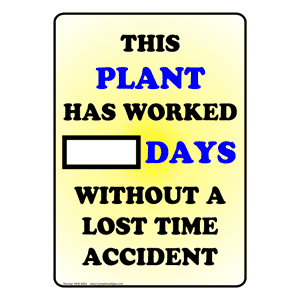 Also known as safety scoreboards, days without injury signs serve as positive reinforcement for your workers. These signs show up to date incident data. There are two main styles. Electronic digital signs can feature colorful safety slogans as well as display your company name. Dry erase aluminum signs are cost effective and come in three sizes. These markers bring a sense of pride to the jobsite and show that safety measures are effective.
And the List Goes on…
The many alternatives available are too numerous to go into too much detail, but some other options include
Safety tape
Multi-lingual safety signs
Underground utility labels, markers, and signs
Tip / climbing hazard
Spill clean-up and control
Safety slogan signs
Safety banners
RF / Microwave
Personal safety and hygiene
Machine safety
Lockout and maintenance
Laser signs
Made in the USA
Hot and burn hazard
Hard hat labels
Food safety / kitchen signs
Floor capacity
Emergency shut off / stop
Elevator / escalator signs
Crane safety signs
We Offer Solutions for Every Industry
Whether you are looking for specific OSHA / ANSI stickers, custom or general labels or signs for your company, or constructions signs, you will save time and money when you contact The Sign Studio. All of our industrial and hazard signs are made from top quality materials and manufactured in the United States. We offer a full line of heavy duty headers and application specific signs with English, bilingual, and Spanish language options.
Are you ready to boost the safety of your workplace? Or, do you need to update your old, worn out signs? Contact The Sign Studio today for a free and quick consultation and quote.