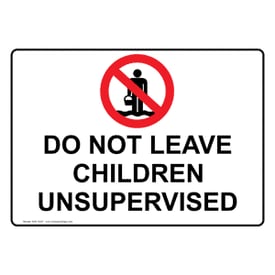 According to the Centers for Disease Control and Prevention, around ten people per day die from unintentional drowning. For children, swimming pools are a high-risk area. On the other hand, natural water settings are more of a threat for those over fifteen years of age. Whether you have a pool, spa, or other water recreation area on your property, it is your responsibility to ensure swimmers' safety.
One of the best ways to keep users safe and protect yourself from potential lawsuits is to post prominent water safety signs. These markers are often required by local laws. Fortunately, The Sign Studio is one of the top suppliers of swimming pool safety signs for Burbank, CA. Read on to find out what solutions we have for your facilities.
Types of Swimming Pool Rule Signs
Whether you are looking for specific OSHA or ANSI, diving, spa safety, pool health or other water safety, lifeguard, or pool rules signs, we have you covered. Here are some of our most requested alternatives:
Child Safety – These markers cover a broad range of scenarios. You can let visitors to your pool know that adults must accompany all children under a certain age, let parents know that children should not be left unsupervised, tell kids that no running or rough play is allowed, and much more.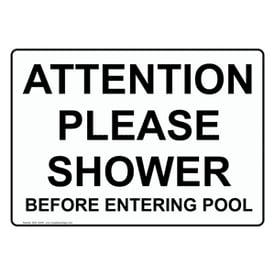 Diving – When people dive into water that is too shallow, they are at risk of serious neck injuries or even death. This is a major safety hazard in many pools. Warn users of shallow water or let them know that they cannot dive at all in the pool area.
Health & Safety – These markers include "Swim at Your Own Risk," "Please Shower before Entering Pool," "Dirty Pool Towels," "Keep Pool Gate Closed," "Do Not Swallow Pool Water," "Do Not Use Pool if You Have a Communicable Disease," and more.
Pool Hours – Spa and pool hour labels and signs can make your spa and pool areas safer for guests and workers alike. They cover a broad range of water safety topics and are available in an array of materials and sizes.
Pool Rules – We are well-versed on the pool rules of the State of California and can produce signage that lists all required information, such as the absence of a lifeguard, showering requirements, no glass or breakable containers in the area, and more.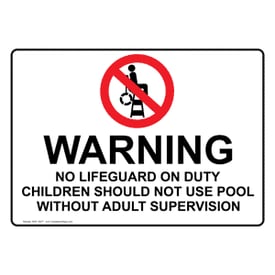 Novelty Signs – Pool safety is no laughing matter. However, you are more likely to get users to read your signage if you include clever markers like "Welcome to our OOL: Notice there is no P in it, let's keep it that way" and "You Wouldn't Drink the Water You Bathe in, Why Would You Drink the Water You Swim in?"
Keep Your Swimming Pool Safe!
And, the list goes on. We are also well-known for our ability to customize any signage. We can include whatever message you like. Or, we will incorporate your company colors and logo to lend a level of authority to your markers. This will also help boost your branding.
If you are ready to protect your guests as well as your business, contact the professional specialists at The Sign Studio for swimming pool rule signs in Burbank, CA today!