Designing a banner to be read from a distance is a part of sign designing.
The size of your banner, along with the size of the letters and the colors you
choose, will determine how far away people can read your banner. Here is a
chart that will help you estimate how far away your potential customers can
read the letters on your banner.
Letter height
(in inches)

Highest impact
(in feet)

Maximum
readable distance (in feet)

1″

5′

20′

2″

10′

50′

3″

30′

100′

4″

40′

150′

5″

50′

175′

6″

60′

200′

7″

70′

275′

8″

80′

350′

9″

90′

400′

10″

100′

450′

12″

120′

525′

18″

180′

750′

24″

240′

1000′
You can estimate your letter height by checking the grid next to the banner, or if you're designing a banner in your own software just type your font size in inches.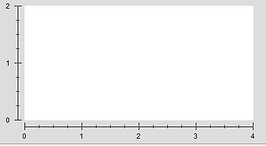 You don't want to order or creat an enormous banner with letters that are too big, as people may not be able to see the whole banner at one time if it's huge, but you also want
to make sure to have large enough letters that people can read the banner without squinting.
It may be helpful to print out a few pages of letters from your computer, measure
how tall each letter is, and then stand back to see what the best reading distance is for your message.
If you have any questions or need assistance with anything, please give us a call at The
Sign Studio (818) 843-9200 or send us an e-mail at info@signstudiola.com. From Concept to
Finish The Sign Studio is here for you – On time and on budget!



NEED QUOTE

Vinyl Banner Adhesive Vinyl Indoor Stands
Banner Blockout Adhesive Clear / Translucent Outdoor Stands
Banner Backlit Adhesive Window Perf Lightbox
Mesh / Smooth Vehicle Graphics /Wall Graphics Sidewalk Signs
Window Static Cling Floor Graphics
Premium Vinyls Signicades
Paper Posters Reflective Vinyls Plasticades
Scrim Banner Metallics /Gold / Silver Retractable
Printable Fabrics Chalk Vinyls Post & Panel Signs
Photo Paper Valet Parking Signs
Overlaminates Simpo Sign Frames
Pedistal Signs
Wind Spinners
Real Estate Frames
Trade Show Displays
RIGID SIGNS
Foamcore
Coroplast
PVC Board
OTHER SIGNS
ADA Signs - Restroom / Handicap
Parking Signs
Regulatory Signs
Construction Signs
Acrylic Displays
Golf Signs
Commercial Signs
Dimensional Letters
Digital Imaging Signs
Electrical Signs
GEMINI Products
Vista Systems
Signicade/Plasticade Distributor

The Sign Studio also provides maintenance and service calls
on all signs. We proved service to the
following areas:
Los Angeles, West Hollywood, Hollywood, Studio City, Century
City, Santa Monica, Culver City, Burbank, Pasadena, Glendale, Tarzana, Woodland
Hills, Anaheim, Arcadia, Alhambra, City of Duarte, West Covina, El Monte,
Toluca Lake, Universal City, La Crescenta, Whittier, Buena Park, San Fernando,
La Canada, Cerritos, City of Lakewood, Glendora, Compton, Long Beach, San Fernando, Sylmar