All About Decals and Placement of Decals…….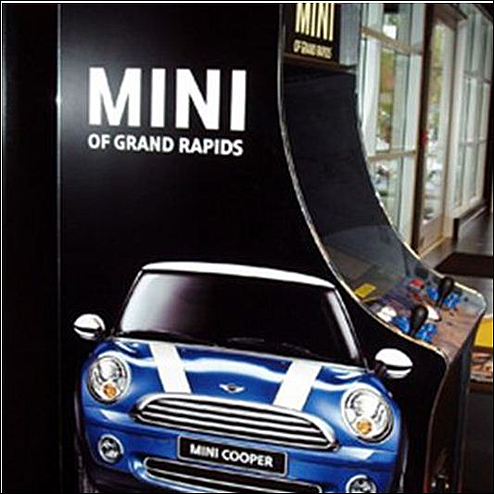 A well-placed, quality decal can greatly increase exposure for your brand. The opportunities for decal placement are everywhere, but some locations and sizes are better than others.
The most important factor in deciding on decal location and size is the surrounding environment. None of these graphics will be observed in a vacuum. Putting a beautifully designed decal in a place no one will notice it is much less effective than putting a dull decal in a highly noticeable area.
For example, placing a floor decal in the store transition zone is very ineffective. The transition zone is the store entry and a few feet into the space. Customers are adjusting to the change in stimuli and are not paying attention to details around them. It is not advised to put anything you want customers to pay attention to in the transition zone, including shopping baskets, store layout information and especially advertisements. Decals are more effective when placed on high-traffic aisle floors, store windows or walls and company vehicles.
The environment also dictates the content and size of the decal along with the placement. For example, a decal placed in a well-lit store aisle can have smaller text than a decal on a moving vehicle. Floor decals act as high-impact billboards in an under-utilized marketing space and can drive foot traffic, promote sales and highlight special products.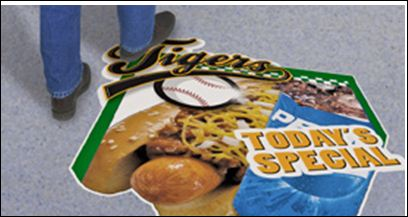 If a location has a blank wall, it is an excellent opportunity for a large decal. These large-scale designs are a great opening to grab attention with dramatic images.
A company vehicle is both a necessity and an advertising opportunity. An attractive vehicle decal gives your business exposure while the delivery van or work truck makes the rounds around town. Consider the varying environments the vehicle will be observed in. Be sure the lettering is high-contrast and put contact information in a large font size so the information can be absorbed quickly and in low light.
If you have any questions or need further information, please give us a call at (818) 843-9200 or visit our website at www.signstudiola.com – You can also reach us by e-mail at info@signstudiola.com.