Sign Advertising & Marketing Ideas for you!
It is important to choose business outdoor signs that will work for your business.
There are a variety of outdoor signs you can use to promote your business. Depending on your budget, some options are more feasible than others. The type of business you're in will also impact your choice. You'll need to familiarize yourself with the different problems that may arise when it comes to advertising your specific business.

You may own a service business that is hard to advertise because you don't have a storefront. Perhaps your business gets lots of drive-by traffic at night and you'd like to tap into that. Or maybe your target market is hard to reach because you sell luxury goods or an unsolicited product or service. There are business signs that can help with all of these situations:

1. Use yard signs to advertise your service business. This type of outdoor signage is placed in the yards of customers around town.

2. Consider using outdoor signs to help potential customers notice your building. By putting up a lighted sign, people will notice you at night and in bad weather. If you don't want an illuminated sign, try adding separate lighting to shine on the sign directly.

3. Reach specific target markets by using large commercial outdoor signs. Billboards and similar types of signs yield high visibility.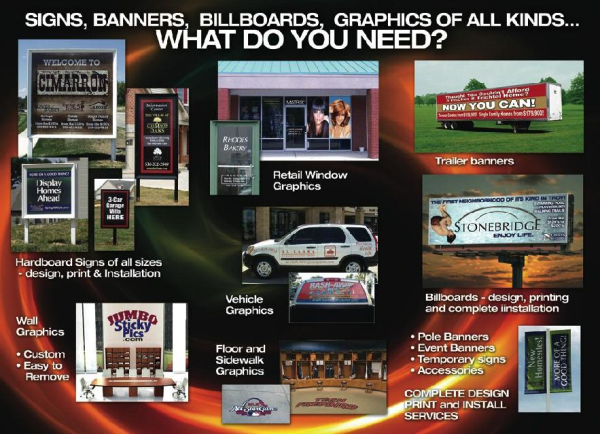 Our Team at The Sign Studio is always ready to help!
If you have any questions or need further information, please send us an e-mail at info@signstudiola.com or give us a call at (818) 843-9200. The Sign Studio is here to help YOU!

NEED QUOTE