For sign shops around the world, Vista System sign fames are the favorite alternative when modular signs are needed. These frames were specifically created for wayfinding, informational, and promotional applications. Whether used in churches, offices, retail stores, schools, libraries, hospitals, or any other establishment, the Vista System product line is ideally suited for any atmosphere. Below, we will break down the new Vista System signage products for Los Angeles.
Vista System Wall Frames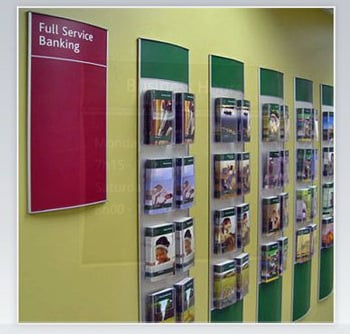 Vista frame extrusions work great for creating wall mounted signs. They can take any flexible, flat substrate for a curved face design. We can print your message on paper or vinyl and incorporate it into the wall frame.
The 2015 product line of wall frames is packed full of options. One popular add-on is brochure holders. These provide for a professional, organized way to disseminate information. If your business is located within an office complex, the wall frames work great for displaying your company name, logo, and hours of operation.
Directories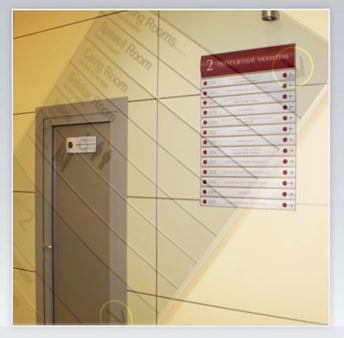 Do customers have a hard time finding their way around your building? With how quickly and inexpensively we can design and install Vista directories for your facilities, there is no reason for this. Once we install the directory, it is easy for you to change out inserts as tenants change. We can even professionally print the inserts for you. There are new directory designs that can be wall mounted or freestanding.
Suspended Signs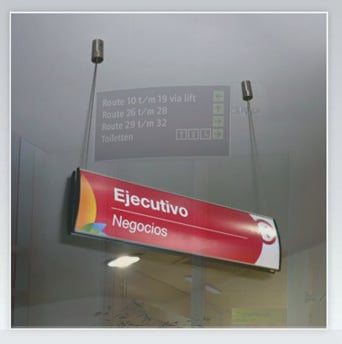 To create a wide array of horizontally curved, double sided suspended signs, Vista System's standard sign profile is utilized with specially designed end caps. Sign inserts can be made from any flat flexible substrate, and clear, matte lenses are available with the suspended signs to reduce glare from interior lighting. These signs are ideal for wayfinding purposes in larger buildings.
Double-Sided Pylons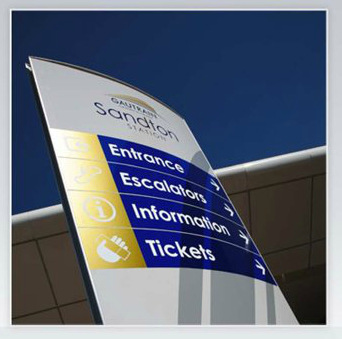 Double sided pylons are one of the most versatile markers in the Vista System portfolio. They are great for lobbies, directories, displays, and showrooms in any environment, such as campuses, hospitals, parking garages, libraries, office buildings, airports, and so on. Best of all, they can be used both inside and outside of your facility. With the new product line, you can even use the double sided pylons as affordable monument signs.
Custom MCFT Signage Solutions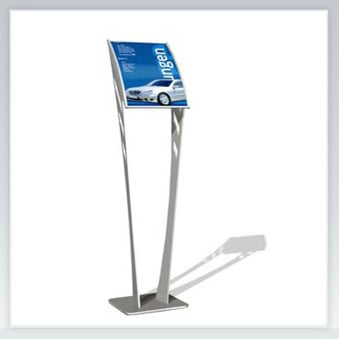 We can supply you with just about any signage with MCFT technology. When you have a special application, we can work with Vista System to design the customized marker you need, whether it is wall mounted, standalone, or has unique specifications. We can even incorporating internal lighting.
If you are curious in learning more about what Vista System has to offer, check out their latest presentation. Vista also has table stands, blade signs, triangular pylons, and much more.
After an initial consultation in which we find out your vision and goals, we can recommend the best Vista System modular sign products. Los Angeles businesses can count on us to print top quality graphics to go into the frames and then install the signage so it will make an impact.
Contact The Sign Studio today for a free quote and consultation on Vista System solutions for your enterprise.